A Sneak Preview
John Barry | Wed Jul 01 2020
We have a new release coming out shortly. Here is a 1st look at our future display of the analytics that will be part of our new coin page. How do you like it ?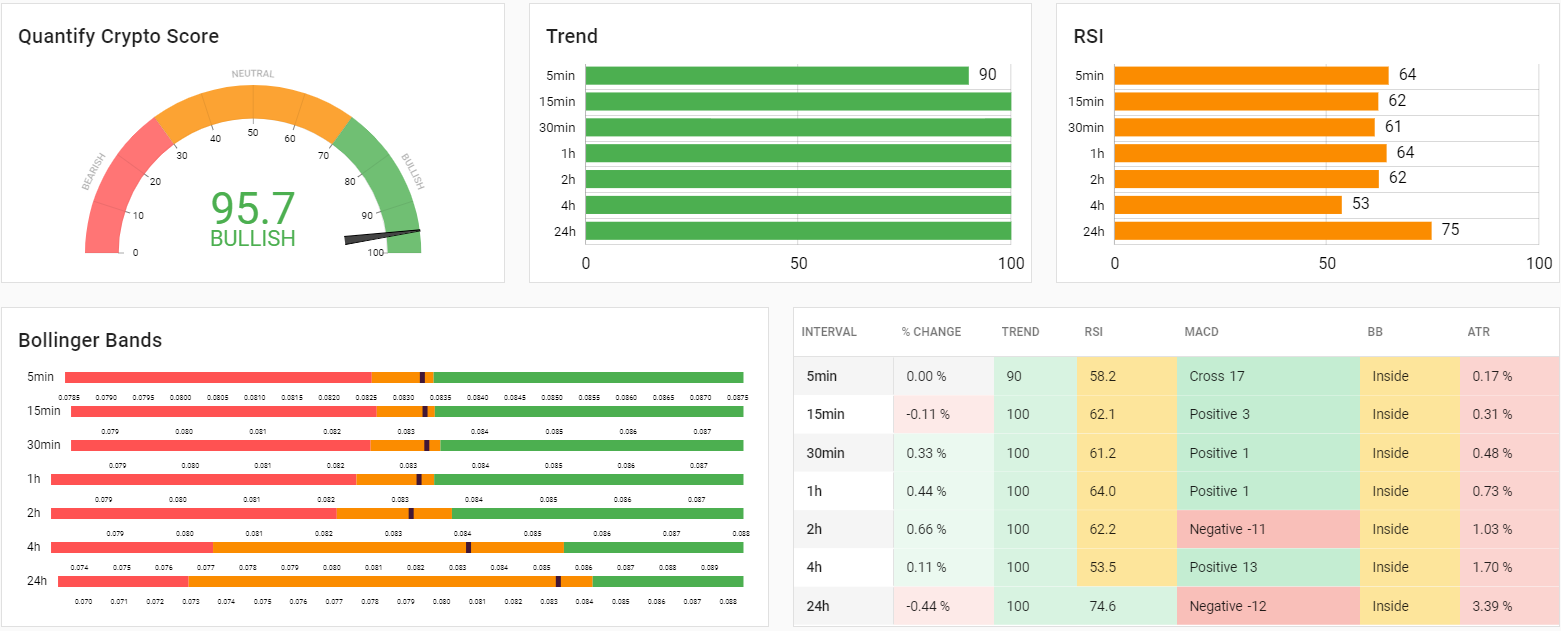 The Quantify Crypto Score is a new feature that inputs multiple technical indicators to compute a market strength score.
Also on the Coin Page will be our Trend Algorithm Scores, Relative Strength Index Score, Our unique Bollinger Band Display and a mini grid with multiple time intervals and TA values.
We really like our Bollinger Band display that shows 7 different time periods in a single grid. Normally you would have to change a chart display 7 times to see all of this data.
This is a sample for ADA, which is being giving a bullish score on June 30th
Feel free to let us know what you think
The platform Quantify Crypto provides live cryptocurrency prices, technical analysis, news, heatmaps and more. Our flagship product is the trend algorithm, designed to be on the correct side of significant cryptocurrency price moves. We are a new site, please check us out and let us know what you like and do not like about the site. None of this is meant to be financial advice and I do not have any financial expertise. Although I worked at the New York Stock Exchange for over 23 years, it was as a developer supporting computer systems, not as a stock trader. Full discloser: I do own Bitcoin and have stock positions.