The May 2020 Monthly Report
John Barry | Mon Jun 01 2020
While most eyes were on the Bitcoin Halving event, other cryptocurrencies had a really strong May. I see many comments in Crypto Twitter proclaiming the Alt Season is here, the data seems to be pointing that way.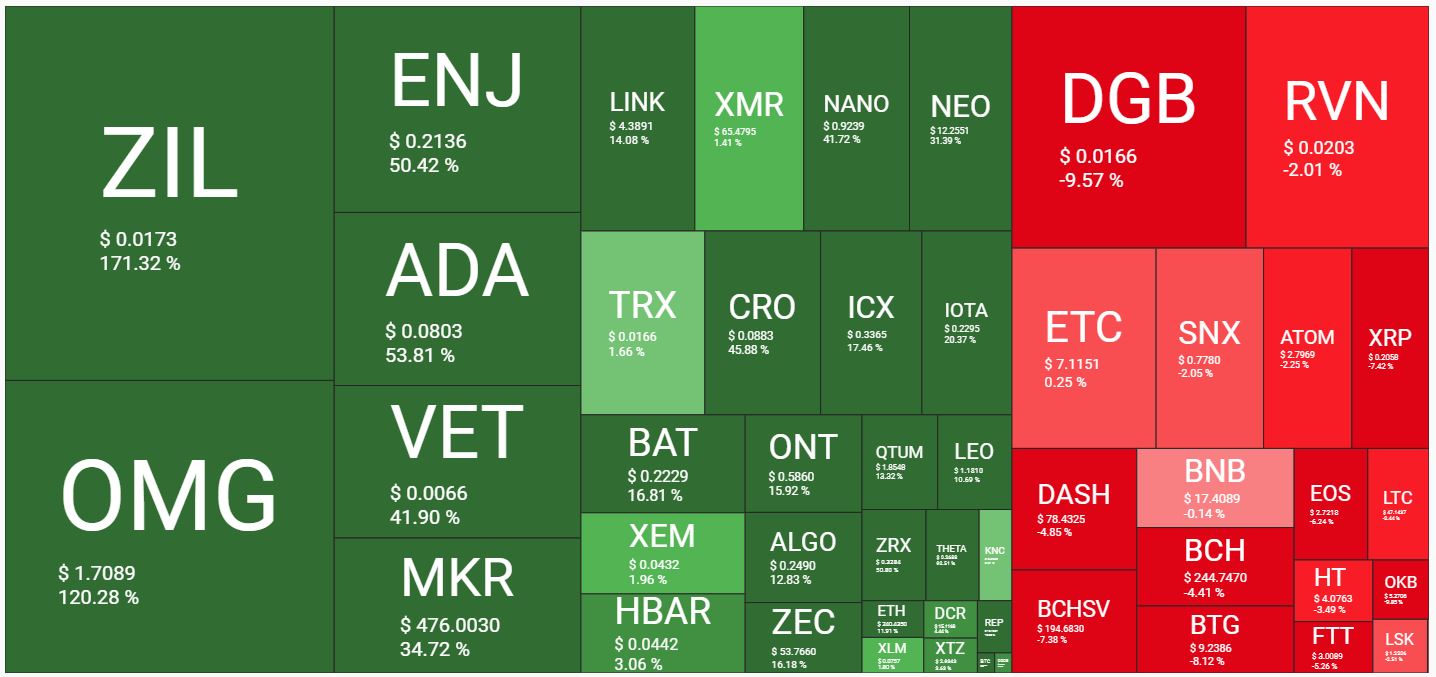 Leading the way was Zilliqa up 170% in May as it launched a social media pay campaign to raise brand awareness.
OmiseGo up 119% in May as it got listed on CoinBase. Historically many other cryptocurrencies have had similar positive results when listing on CoinBase.
Enjin up 51% in May, much of the increase occurred after May 27th when it announced its "EnjinCraft Plugin for Minecraft".
Cardano up 50% in May as Charles Hoskinson tweeted about product development and a timeline for the Cardano Mainnet / Shelley Code Release, with a target date of June 30th.
Getting back to Bitcoin is had a positive May going up 6 %. However, that is a small part of the story. On May 7th it reached a price of $10,080 four days before it Halving event. This was its highest price since hitting its lowest price of the year below 4,000 on March 12.
Most crypto continues to have a positive trend heading into June, so another month is off to a positive start.
The platform Quantify Crypto provides live cryptocurrency prices, technical analysis, news, heatmaps and more. Our flagship product is the trend algorithm, designed to be on the correct side of significant cryptocurrency price moves We are a new site, please check us out and let us know what you like and do not like about the site.

None of this is meant to be financial advice and I do not have any financial expertise. Although I worked at the New York Stock Exchange for over 23 years, it was as a developer supporting computer systems, not as a stock trader.

Full discloser: I do own Bitcoin and have stock positions.